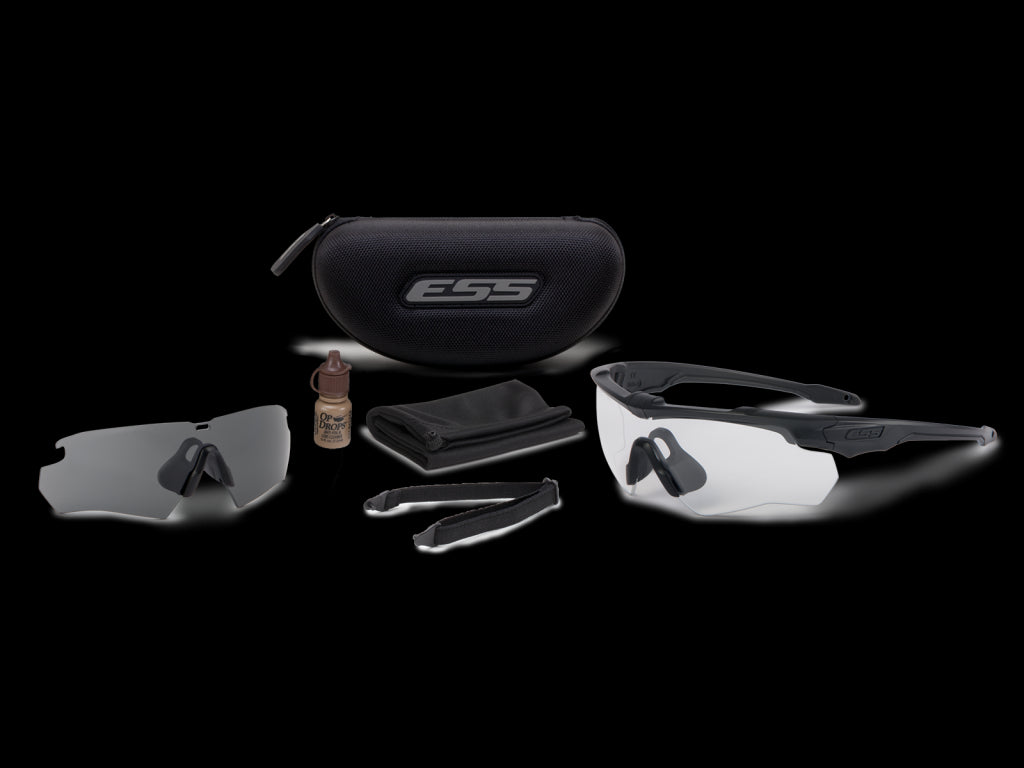 ESS CrossBlade 2X Terrain Tan Sunglasses
The new ESS Crossblade™ Eyeshield features advanced ClearZone™ Anti-fog coatings plus two different sized lens and nosepiece options to allow for customizable modular fit. Users can choose between a Standard lens and nosepiece or NARO lens and NARO nosepiece. With the modular system, the Crossblade™ can be set specifically to fit the end user's facial structure. Modular Fit equals performance and comfort. The Crossblade's Tri-Tech Fit™ frame features a snug fit with zero pressure points. Advanced ClearZone™ Dual Flow Coated lenses are engineered to eliminate fog inside and prevent scratches outside. Distortion-free ESSOPTICS™ keep your vision razor sharp and the DedBolt™ Lens Lock pivot allows for rapid lens exchanges.
CrossBlade Standard 2LS Kit - Comes with one Black CrossBlade Frame with Standard Clear Lens and nosepiece installed, plus a Standard Smoke Gray Lens and nosepiece.